What Pet Therapy Laser Treatment Can Do for Your Pet
Is your pet on the mend from a recent injury or surgery? Is it struggling to get around these days due to chronic pain and inflammation from arthritis? Does it suffer from nerve damage or immune system impairment? If the answer to any of these questions is yes, then you should pet therapy laserlook into laser therapy to treat your pet's problems. Lasers have proven beneficial in treating animal ailments as well as human ones -- and now you have access to Toledo pet therapy laser service right here at Trilby Animal Hospital.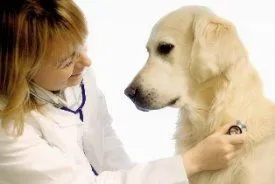 What are lasers, anyway, and how do they help speed healing and maintain wellness? Laser stands for Light Amplification by Stimulated Emission of Radiation. A laser beam is merely a stream of photons emitted at a particular electromagnetic frequency. The lasers used by a veterinarian do not cut or burn -- in fact, your pet will experience something like an enjoyable massage. Underneath the skin, the laser is highly effective at stimulating cell activity.
As Dr. Moore and staff apply the laser energy, cells respond with a spike in metabolism, resulting in faster and more efficient healing of injured or ailing muscles, nerves, bone and other tissues. The laser therapy also boosts the circulation at the treatment site, helping to reduce inflammation, swelling or fluid buildup in joints or soft tissues. The stimulant effect of laser therapy even extends to your pet's immune system response, an immense help to animals suffering from disorders that target or affect this critical factor in your pet's overall health and wellness.
Pet Therapy Laser: Toledo Veterinarian's Choice for Pet Health and Wellness
Our Toledo animal hospital uses the Companion Therapy Laser System. This system's advanced features include a high-power solid-state laser that produces more photons per emission than other therapeutic laser products, as well as a special laser probe that can apply greater power density over a larger treatment area. As a result, Dr. Moore, can deliver more of the healing laser power in a shorter amount of time while your pet remains completely safe and comfortable. Laser therapy can work wonders for pets suffering the normal side effects of the aging process, such as arthritis pain and stiffness. You might think your pet had stepped into a time machine and grown years younger as it regains its mobility and starts to enjoy a pain-free life once more. Owners of wounded or post-operative pets are gratified to know that the laser therapy is helping those wounds or incisions heal more rapidly. The laser's ability to boost your pet's healing capacity also helps resolve skin diseases and regeneration of damaged nerves. It can even contribute to your pet's ongoing wellness by helping to maintain a high level of immune resistance to common health threats.
When your pet hurts, so do you. If your favorite animal is limping around the house, laid up with an injury, or just not doing well due to chronic pain, you may be searching high and low for safe, non-surgical methods of relief. Here at Trilby Animal Hospital in Toledo, we have a high-tech option that may turn out to be just what the veterinarian ordered, an advanced technique known as pet laser therapy.
A Safe, Drug-Free Form of Pet Care
Pet laser therapy is sometimes referred to as "cold" laser therapy. That's because the laser we use to treat chronic pain or injuries operates at a lower frequency range than the high-frequency lasers used to perform surgery. This type of laser passes through your pet's skin painlessly and harmlessly, but the real trick occurs in the tissues underneath. The laser energy activates mitochondria in cells to produce more of a cellular energy source called ATP. This gives the cells an enhanced ability to repair themselves, an invaluable aid to tissue healing. Laser therapy also increases the circulation, drawing away inflammatory waste products and the fluids that cause edema while conveying a comforting sense of warmth to the tissues. This form of pet care is therefore a highly effective means of controlling chronic pain.
Another key advantage of pet laser therapy is its safety as a treatment modality. If your pet suffers from liver disease or is already taking multiple medications, the last thing want to is to risk his health by feeding him painkillers. Laser therapy can serve as a smart alternative to medications for pain management.
How Our Toledo Veterinarian Administers Laser Therapy
Our Toledo veterinarian, Dr. Moore, can determine through a comprehensive exam whether your pet is a good candidate for laser therapy. This technique can be a good choice for the treatment of issues such as nerve damage, fractures, wounds, sprains, strains, and osteoarthritis. Your pet will not have to be shaved or go through any other elaborate preparations. We simply hold the laser emitter over the treatment area while he rests comfortably. Many pets start to feel better after the first treatment session. Repeated or ongoing sessions may be indicated by a vet for severe or chronic problems. Fortunately, there are no worries about scheduling pet laser therapy as frequently as your pet might need it.
Give Your Pet a Higher Quality of Life
Trilby Animal Hospital will be happy to introduce your pet to the healing, soothing benefits of pet laser therapy. Call our Toledo office at (419) 474-5403 today to schedule an appointment!